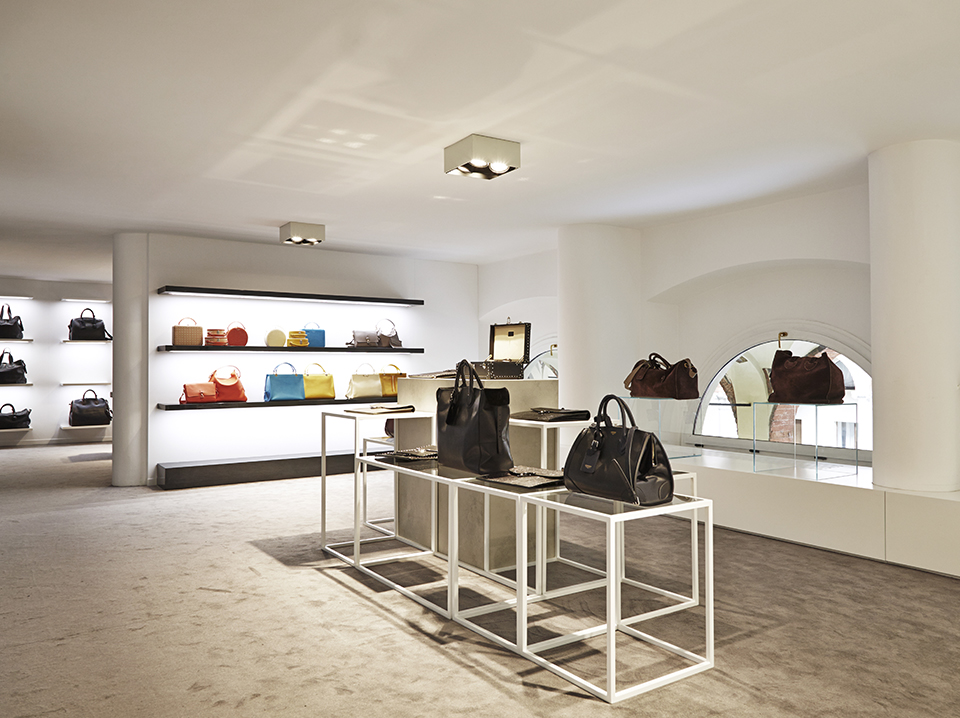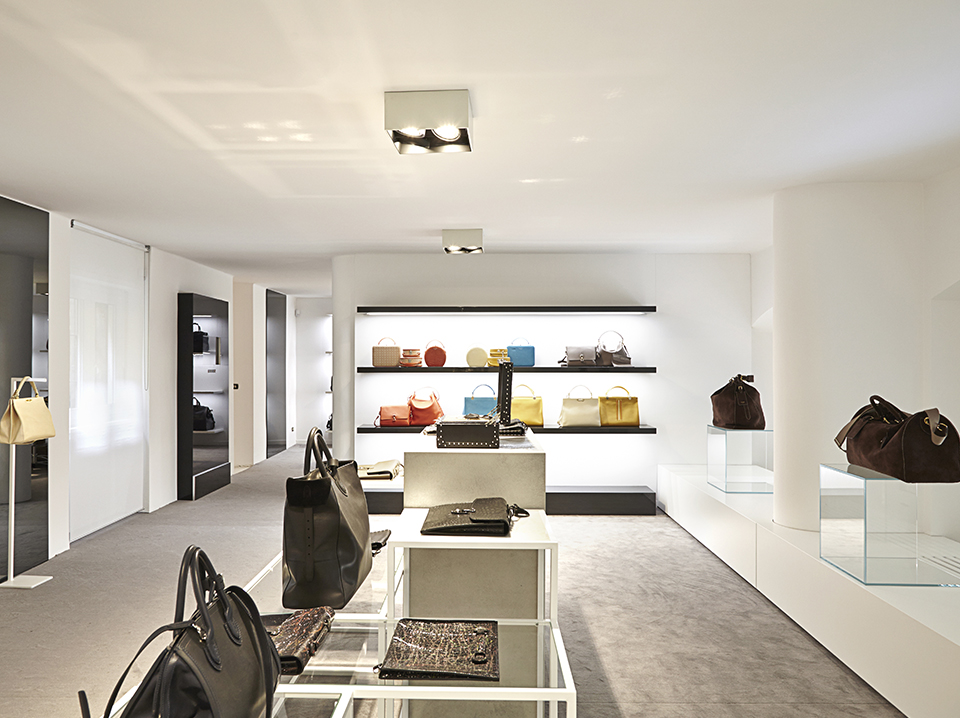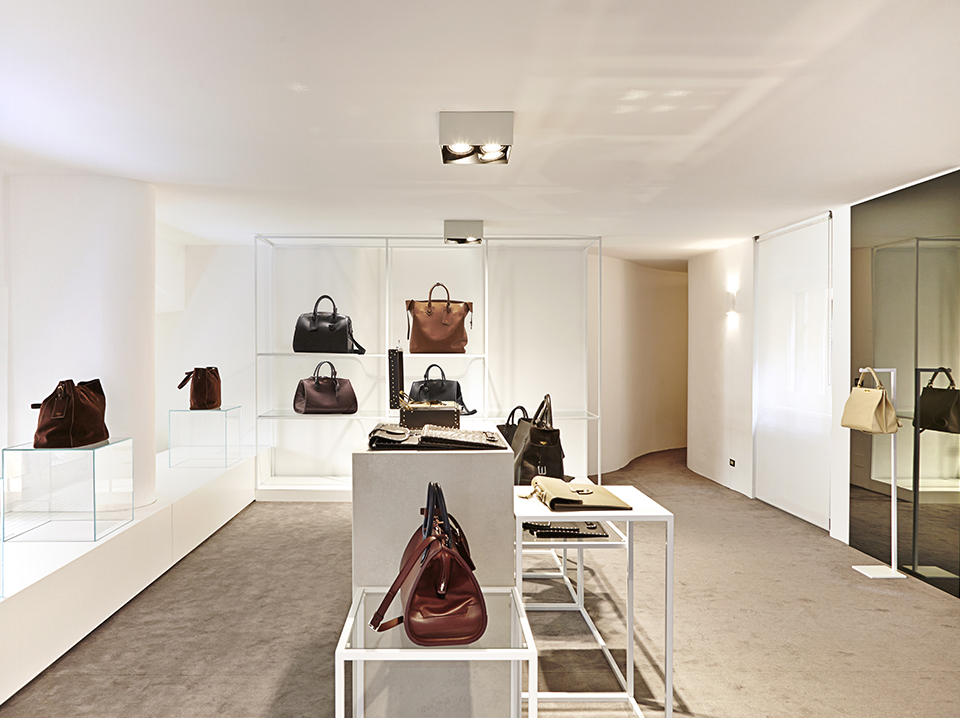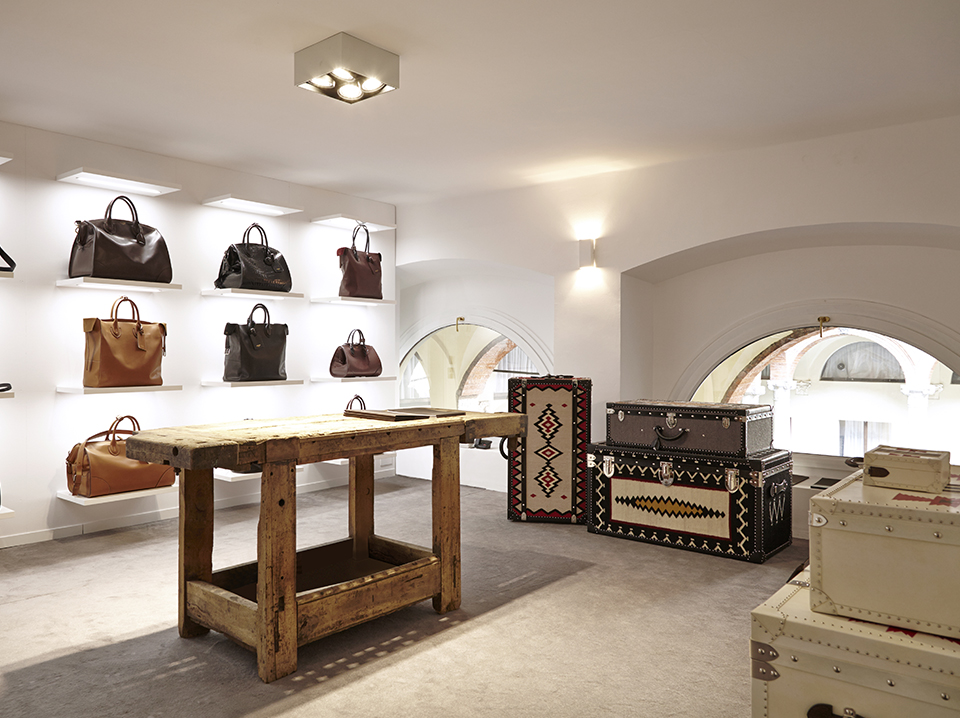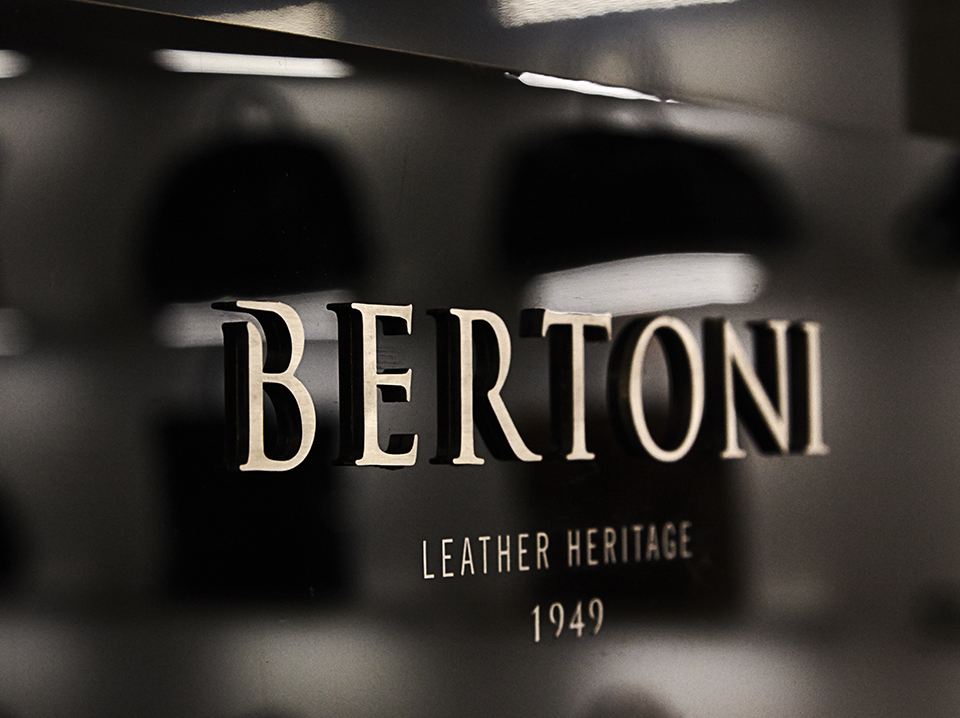 Bertoni 1949 conquering Milan
The Italian Maison among the excellence of fashion in Milan
Born in Varese from an idea of Riccardo Bertoni, Bertoni 1949 quickly conquered Milan, thanks to innovations and strategic choices introduced by successive generations. Alberto, Doriana, Pietro and Gaia Bertoni transformed the Maison into an exemplary case of Made in Italy excellence, creating luxury collections for an elite clientele and using precious materials such as soft French Calf leather, alligator and parchment. The brand has thus assumed a leading role in the capital of Italian fashion, with two different spaces dedicated to it, a showroom and a corner at La Rinascente store.
The Milanese showroom
In Via Bigli 11 in Milan, the showroom Bertoni 1949, opened from 2014, welcomes all the latest collections of the Maison, as well as the iconic products that have made the company's history. A bright and monochrome space in which nothing is left to chance, from the furnishings, characterized by the light geometry of the structures, up to the position of bags, suitcases and trunks. The Showroom houses unique pieces that are perfect for those who loves to surround themselves with luxurious objects out. The prestigious creations in real leather, the result of manufacturing traditions that have been handed down for three generations, can be admired closely by booking an appointment. Thus, the exclusive features of the proposed accessories are guaranteed, one of the fundamental principles that animate philosophy and approach to the international market typical of the Bertoni family.
The corner at La Rinascente in Milan
Opened in January 2017, the corner Bertoni 1949, located in the area dedicated to "Made in Italy" of La Rinascente in Piazza Duomo – Milano, is designed to enhance the soul of the Maison, a conjunction between art, artwork and craftsmanship, and the tradition of Italian luxury leather goods through the charm of style and contemporary trends. In the area dedicated to the brand you can find the latest collections of women's leather handbags and accessories, from the iconic Bertoncina, in its many variants, to the Soft Calf satchel, up to the alligator leather handbag.