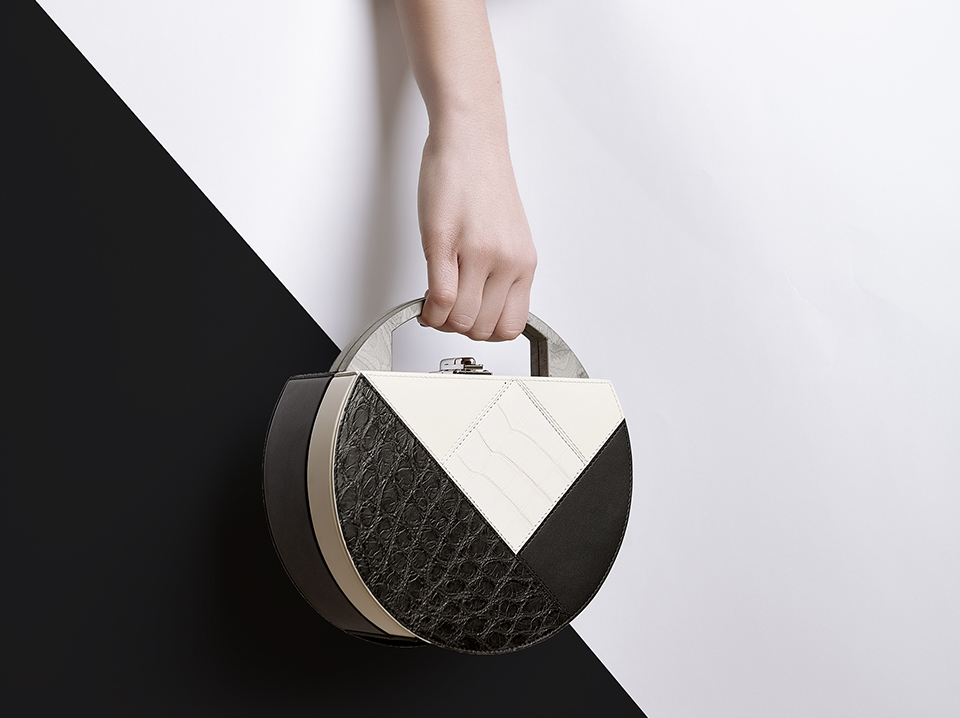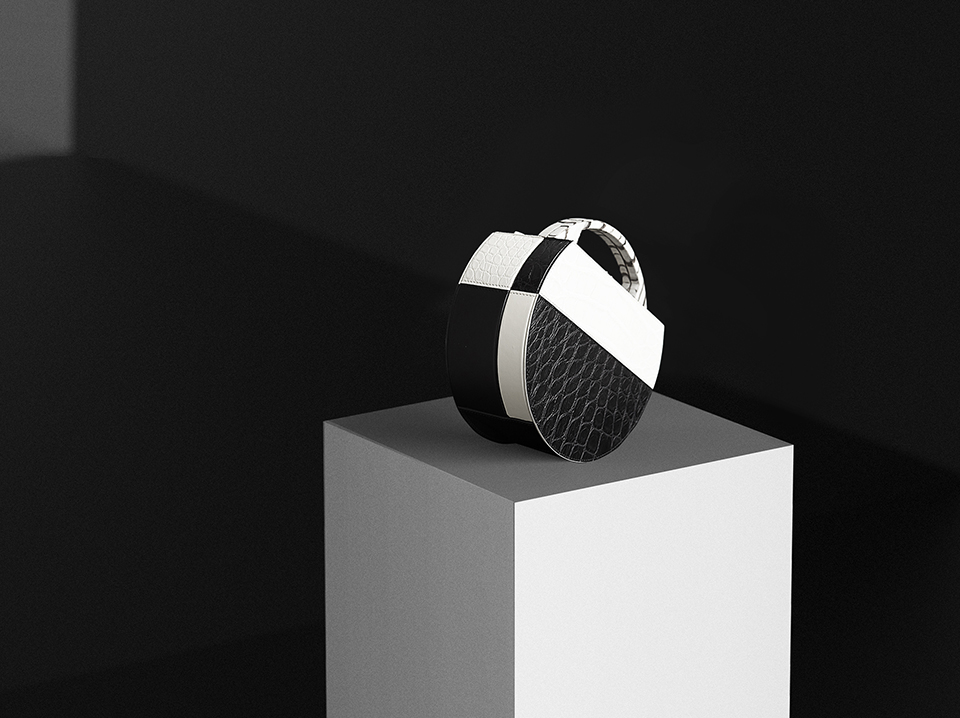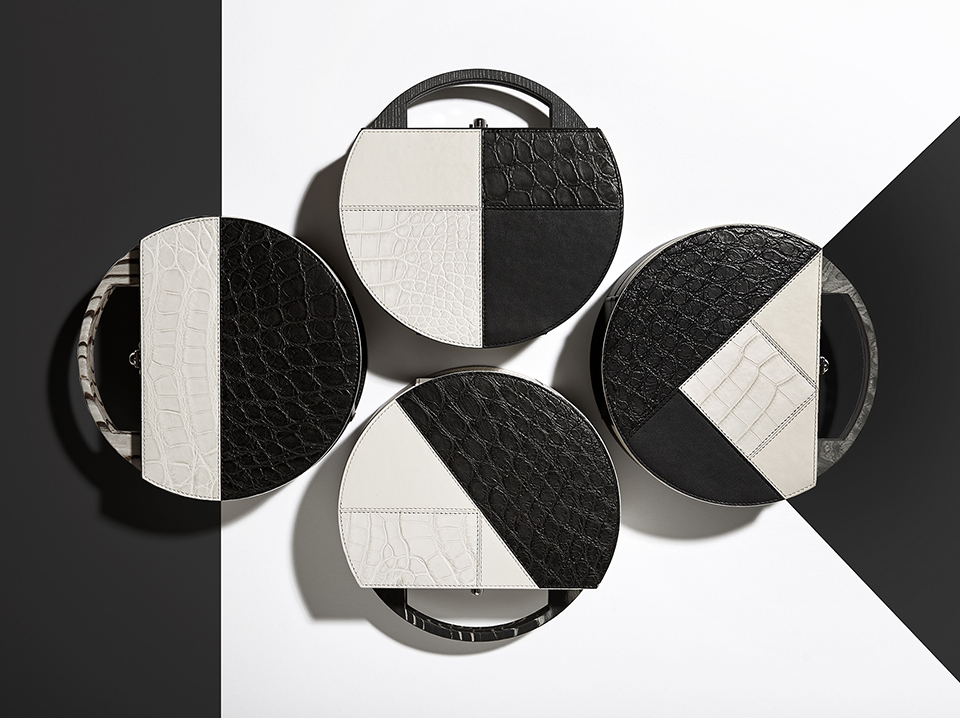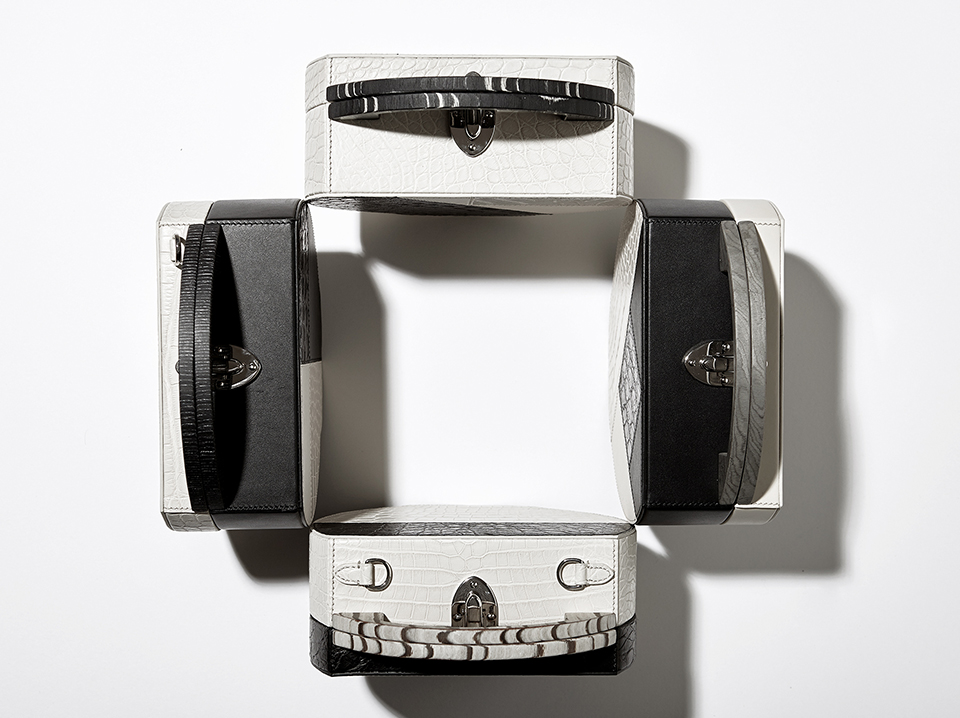 Bertoni 1949 and Hangar Design Group present the new Mùn bag
A hand-crafted leather handbag designed to become iconic
From the union between Bertoni 1949's Made in Italy savoir-faire and Hangar Design Group's international stylistic approach, creates the new Mùn bag , an it bag, which is rationalized in its forms to become a one of its kind design object. The concept of the bag itself is overcome, thanks also to the presence of a rigid wooden handle that transforms the accessory into a perfect ring. The Mùn bag is an unusual and surprising product that breaks the patterns of traditional fashion to make oneself of creative design. It is characterized by a functional anatomy that combines with a playfulness, defined by the swinging character that characterizes the new model as soon as it is layed on a surface.
Fine materials
The final result is a unique product, created with unmatched finishing materials, from the four valuable handles in wood, proposed in rosewood, ebony, oak and mahogany, to the various combinations of high quality materials, such as black and white alligator skin , which make the new Mùn an object of indispensable desire, capable of expressing the essence of luxury leather goods typical of the brand and perfect for those who want to surround themselves with exclusive and original accessories.
Fashion meets design at Fuorisalone 2017
The four versions of the new Mùn were presented at the Fuorisalone 2017 during the Hangar Grammar event, to suggest the partnership that for many years joins the Varese brand and the international creative collective. The iconic handbag, that also features a shoulder strap and it is embellished with graphic designs and chromatic combinations that transform it into a palette on which black and white contrasting geometries have been imprinted, is the result of the same stylistic choices that animated the creation of the Tangram desk set, and before that, the Nomad Trunk and the Game Trunk. They are all products that express a perfect blend of fashion and design, craftsmanship and experimentation.