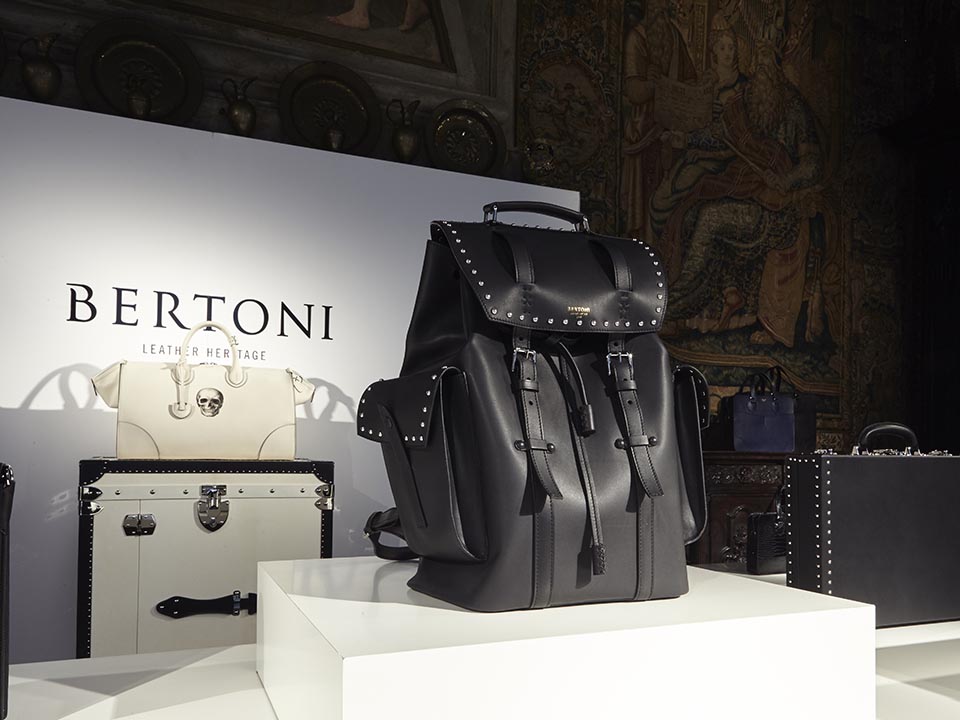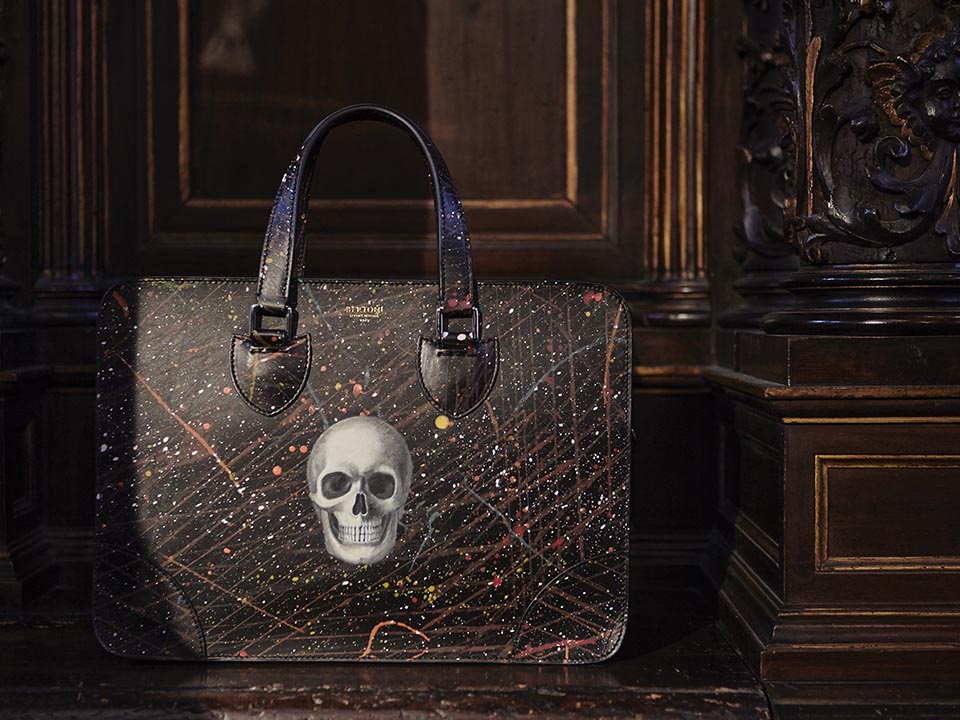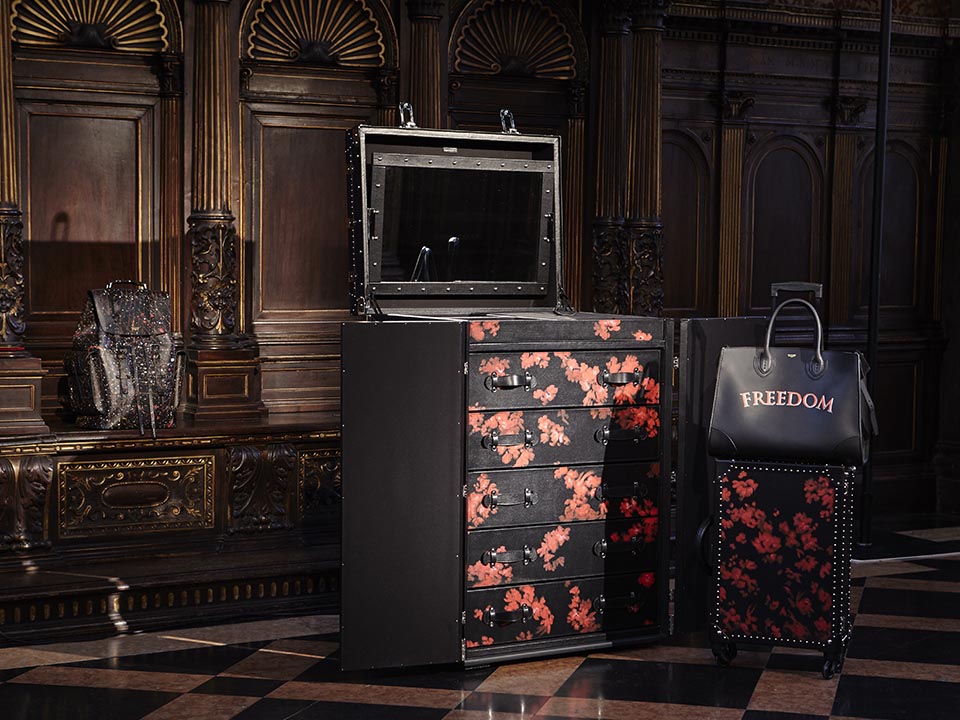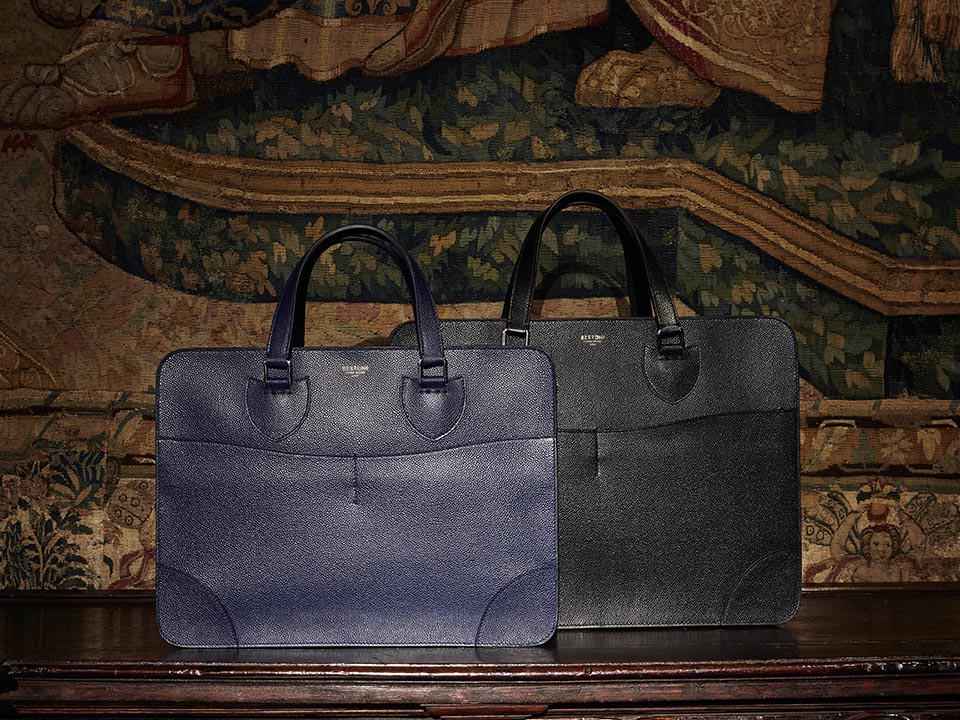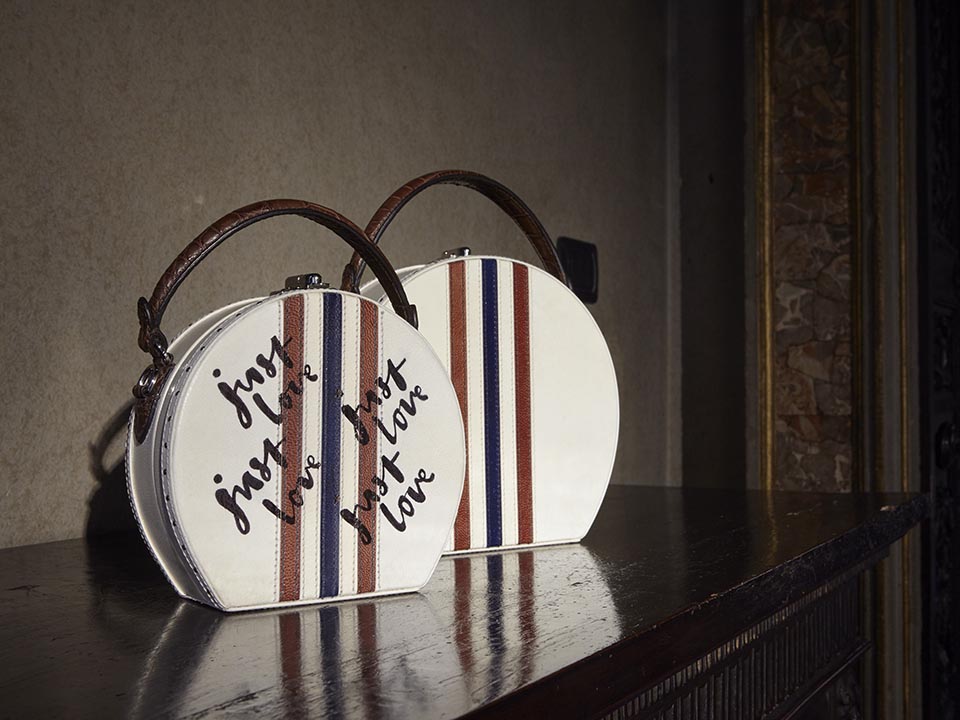 FREEDOM: the new Men's Autumn/Winter 2016 collection
Following previous seasons' incursions into both a Western atmosphere and a Thirties' gangster mood, for Fall/Winter 2016 the Milan-based luxury accessories brand presents Freedom, the new men's collection.
A tribute to the cultural tradition of the United States, the word "Freedom" is hand-painted on a French calf body bag, while paint stroke brushes create an abstract floral-like pattern punctuated with rivets.
Bertoni's 1949 signature trunks, including a new style featuring multiple drawers, come both in the season's painted floral motif and in the iconic black and white version. The brand also introduces a new soft backpack, which is available in a range of variations, including a hyper-luxury alligator option.
Here are images from the F/W 2016 Men's Collection official presentation at Museo Bagatti Valsecchi in Milan, via Santo Spirito 10.