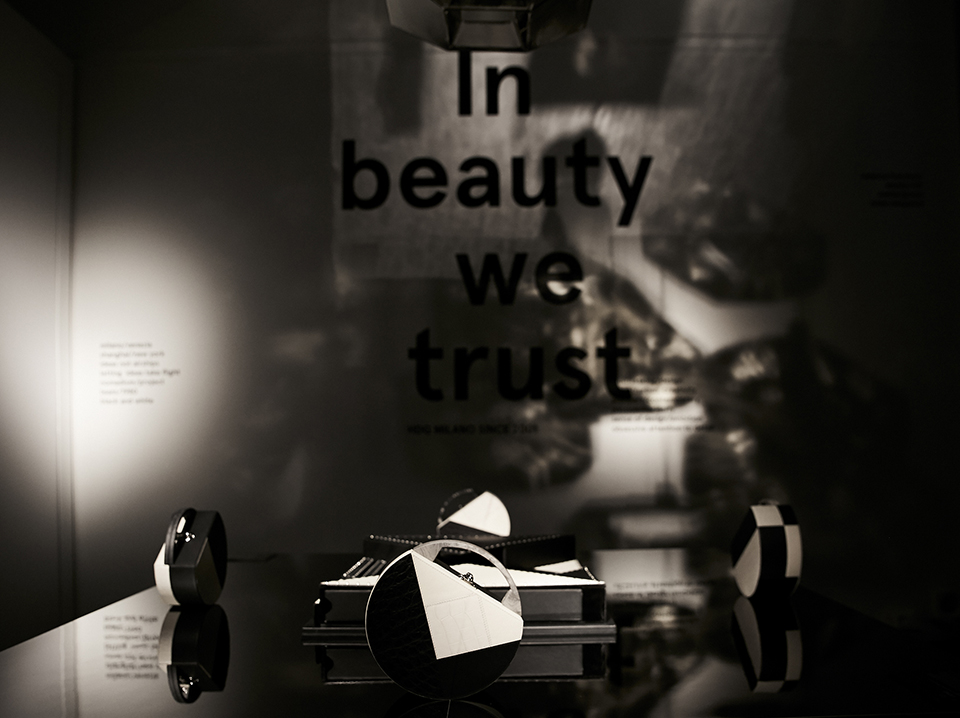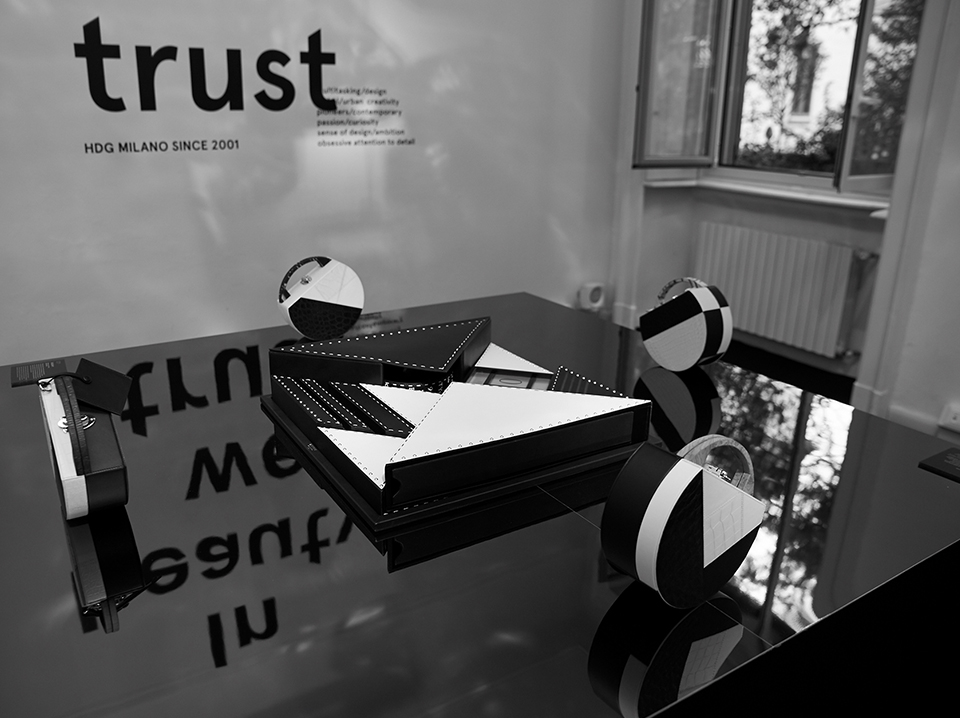 Bertoni 1949 at Fuorisalone 2017
The Hangar Grammar Event: Shaping the Material
On the occasion of the Fuorisalone 2017, the craft tradition of Bertoni 1949 joined again with the aesthetics of the essential feature of Hangar Design Group during an exhibition-held event in the Milanese offices of the creative agency, in viale Bianca Maria 23 in Milan. Hangar Grammar: Shaping materials took place in an exceptional location; international guests and enthusiasts, greeted in a definite environment with artistic contamination, black and white interior minimalism, and the Renaissance dream of a courtyard, were able to admire closely the grammar style of the collective that made rigorous creativity its own identity figure.
Made in Italy's luxury leather goods meets the essentials
The Bertoni 1949 precious creations have found space between blown glass chandelier and molded by hand ceramic creations, in a perfect blend of materials and surfaces, where the substance becomes ductile and surrenders with geometry of the forms in which it is forced. The novelties presented, precious examples of Made in Italy mastery, are well adapted to the concept of luxury leather goods, which is the foundation of brand philosophy, and inspire to a visual language based on the essentiality and chromatic antagonism between black and white.
Tangram and Mùn
During the Hangargram event, one of the unmissable evenings of the Fuorisalone 2017, were presented the Tangram, a stationary desk set made in calfskin, and the new Bertoncina model called Mùn, which features the design concept of the handbag to create an unusual design product which will become iconic. They are examples of unmatched elegance, objects of desire that combine beauty and amazement, functional accessories, which strike for care in detail, sophisticated materials – different workings on real Italian leather – purity of forms and solemn geometry of sharp volumes.