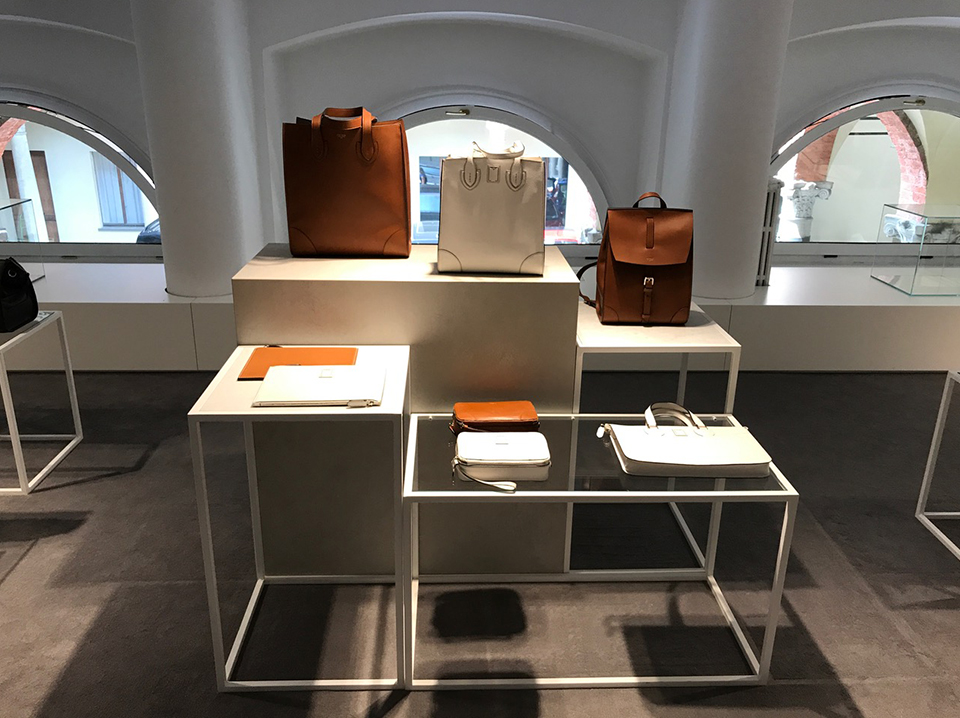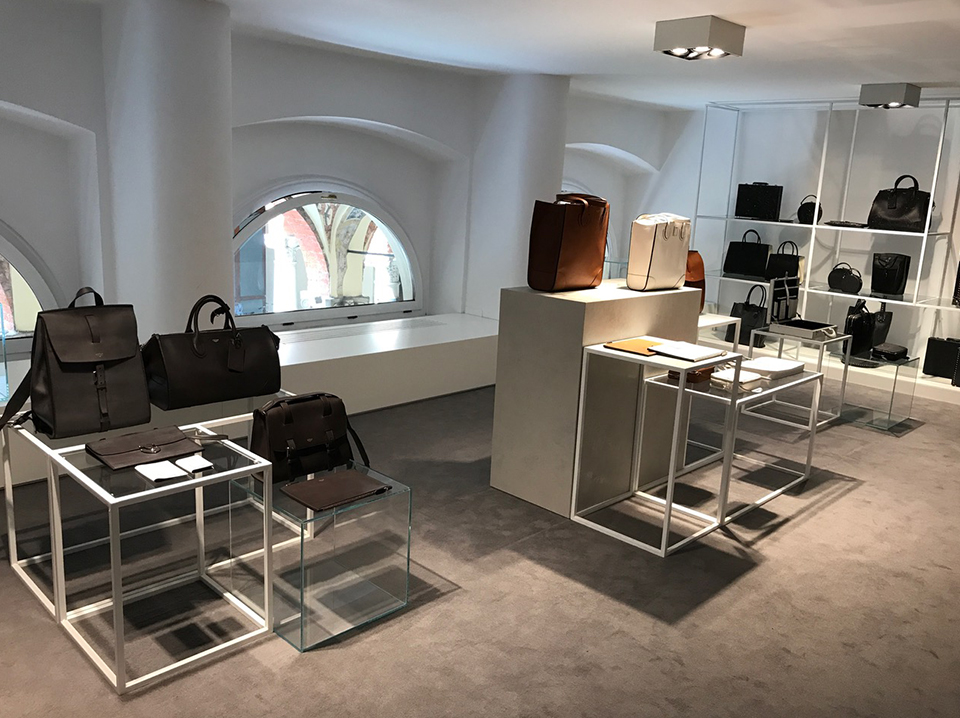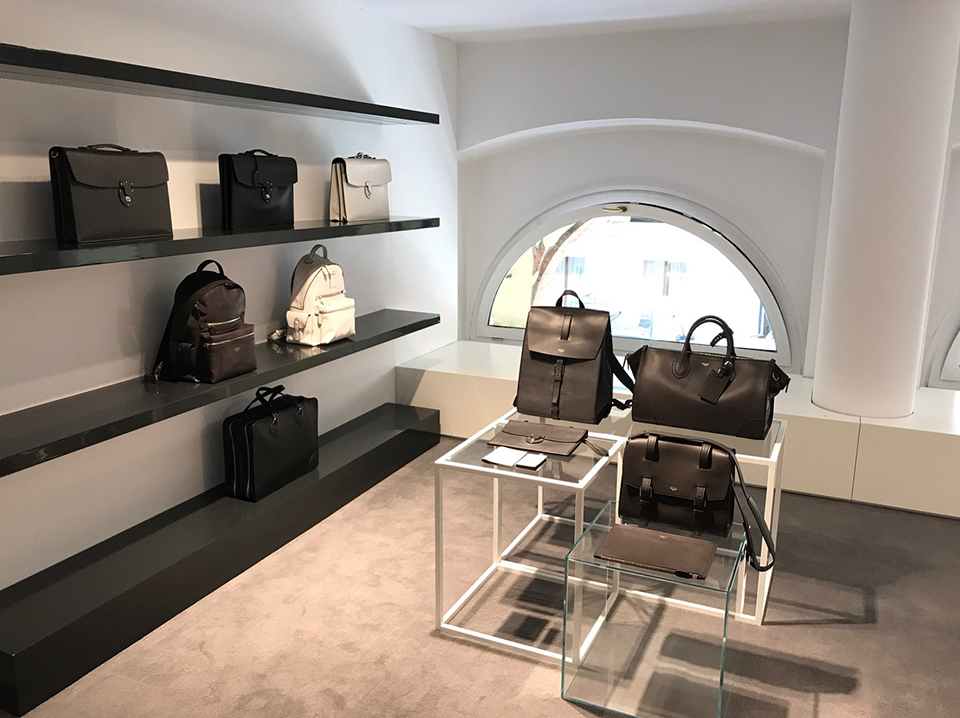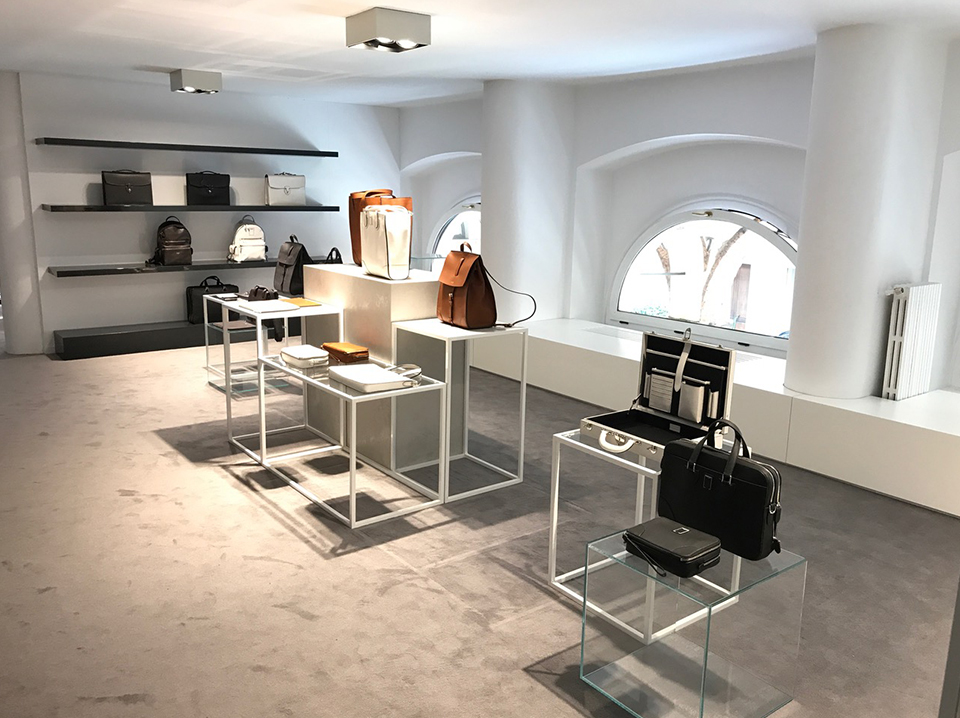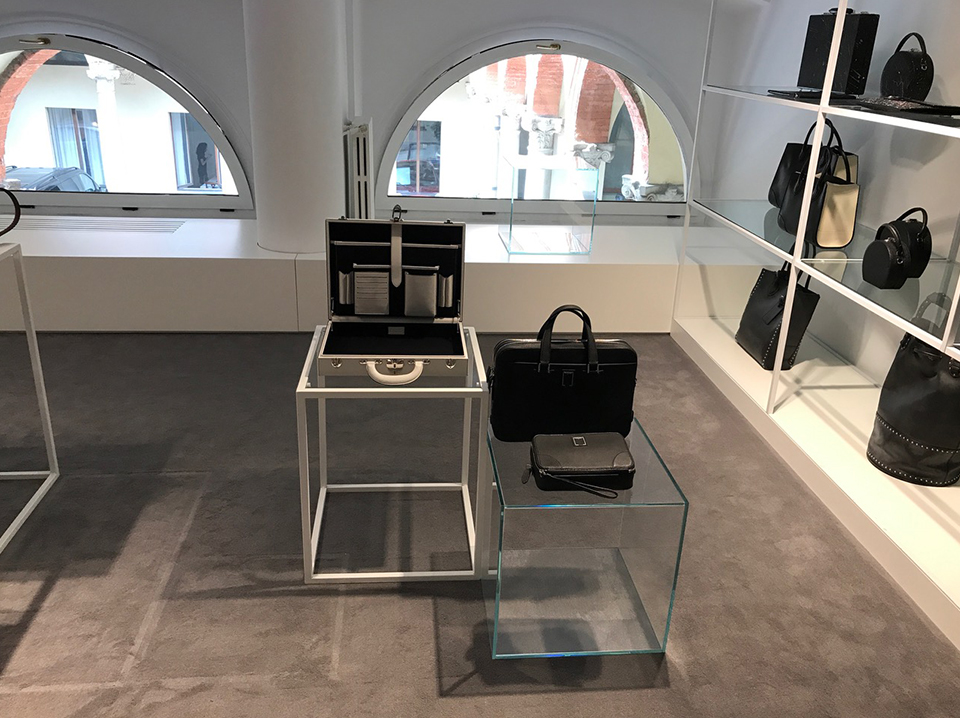 Bertoni 1949 presents the Spring Summer 2018 Men's Collection
The new men's collection at the Milan Fashion Week
During the Milan Fashion Week 2018, Bertoni 1949 presents the new Spring-Summer Men's Collection. The new accessories are made with the utmost care through a choice of refined skins that underline and convey the elegance and prestige of the brand, such as the natural creased goat and the French Calf, soft and unique in its touch.
Materials and Colors
The innovation and the high quality of these handbags, backpacks and suitcases, wholly made in Italy, come in handy with the design and style of the best-seller items of the Maison.
The color palette is also timeless and carefully chosen: it starts with cognac to dark brown and continues with white to black, inspired by an elegance and a masculine taste that goes beyond seasons.
The collection represents the evolution of the carryover line where care for detail and love for craftsmanship express more clearly the DNA of the Italian brand.
Ew Gulliver 47 and the Signature Backpack
This collection also includes two iconic travel accessories from the Maison Bertoni 1949: the Ew Gulliver 47 and the Signature Backpack, a true leather backpack suitable for travelers looking for a stylish look. Featuring coastline design, an expression of sophistication and harmony typical of Made in Italy, combine high functionality with a refined design. Once again, the colors used are the historical ones of the Brand: the black and white on the goat; cognac, dark brown and black for French Calf leather.
For all buyers and those wishing to observe closely the iconic leather handbags of the new Spring-Summer 2018 Collection, it will be shown at Bertoni 1949 Milan's showroom in Via Bigli 11, open for appointments until mid-July.
For information and reservations, please contact +39.02.76318879.