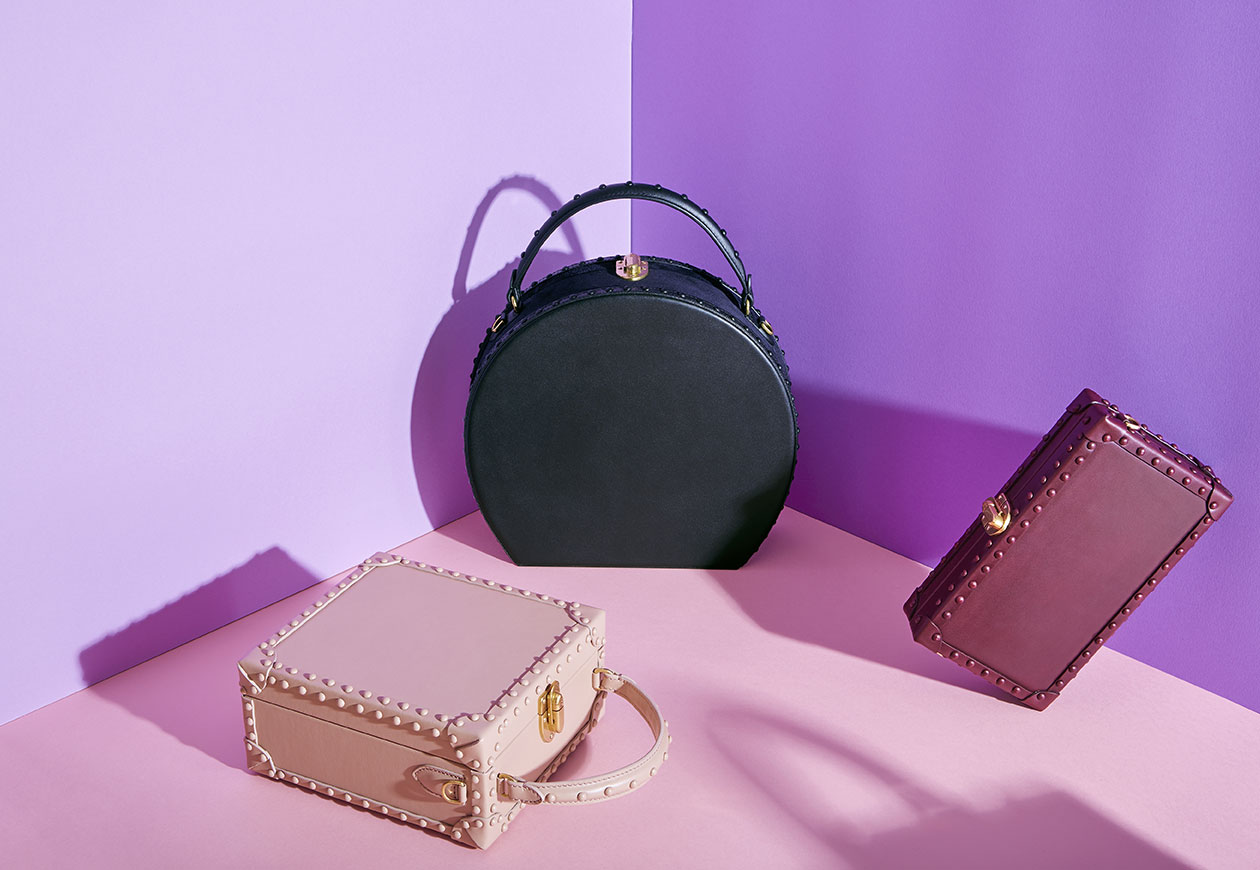 Shapes, Colors, Materials: Made in Italy and artistic inspirations as core values of the Autumn-Winter 2017 Women's Collection
Shapes:
For Autumn-Winter 2017 season, Bertoni 1949 designs a women's leather bag collection Made in Italy, born from the search for new silhouettes and eye-catching graphics that glitter the art world, from which the Brand draws inspiration. The concept of luxury leather goods assumes unpublished appearance, making its own foundation from abstract expressionism by Mark Rothko and interpreting it in the form of vivid and vibrant graphics that brighten accessories with trendy geometries. The classic anatomy of the iconic Bertoncina is reworked in many variants: from the box clutch to the cubic handbag, from the version in which rigid structure is combined a soft base, up to the maxi evolution of the traditional rounded bag.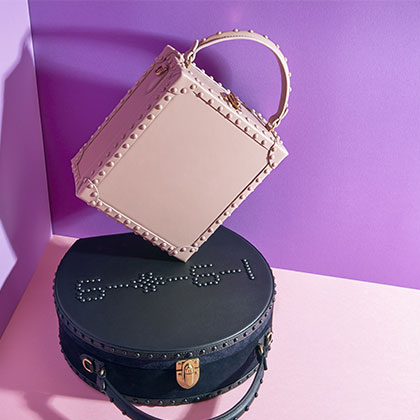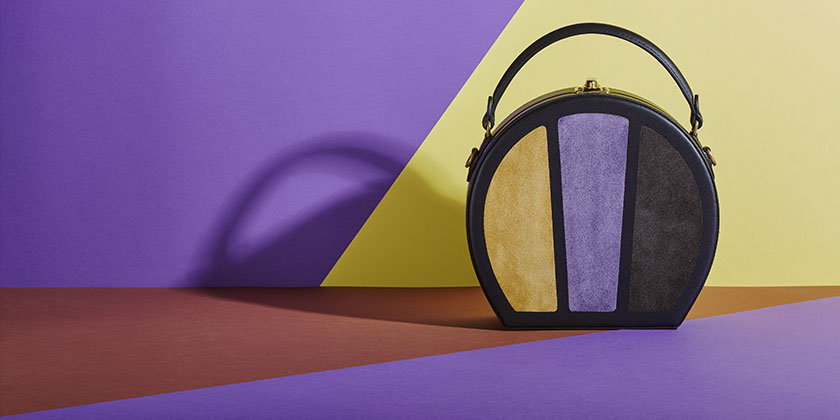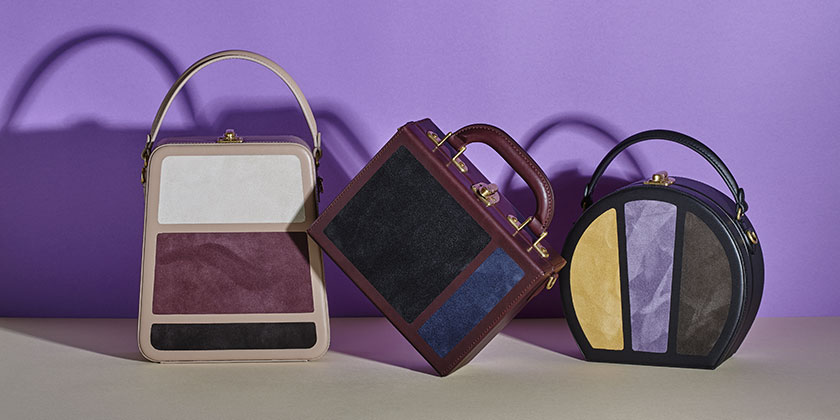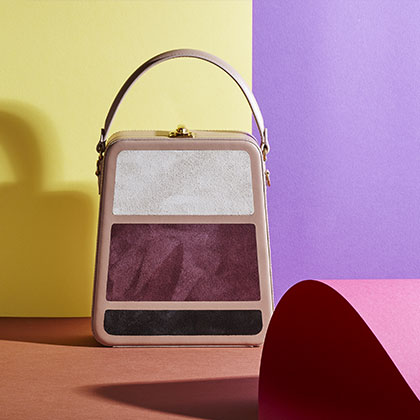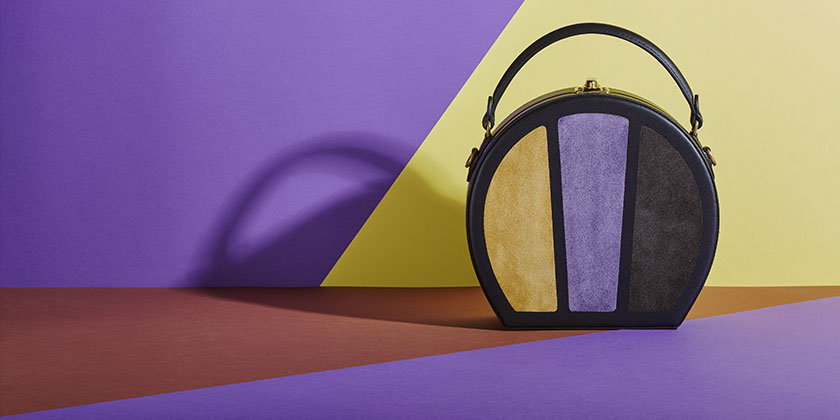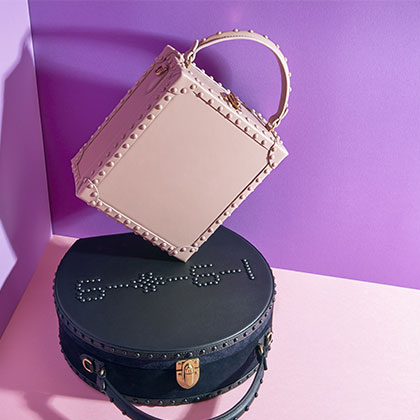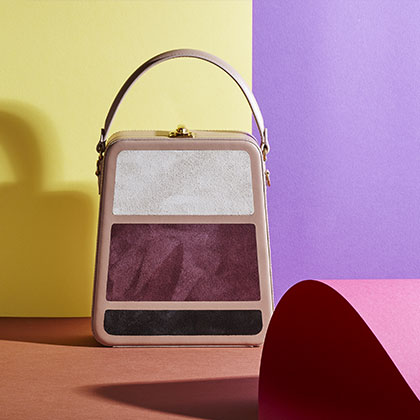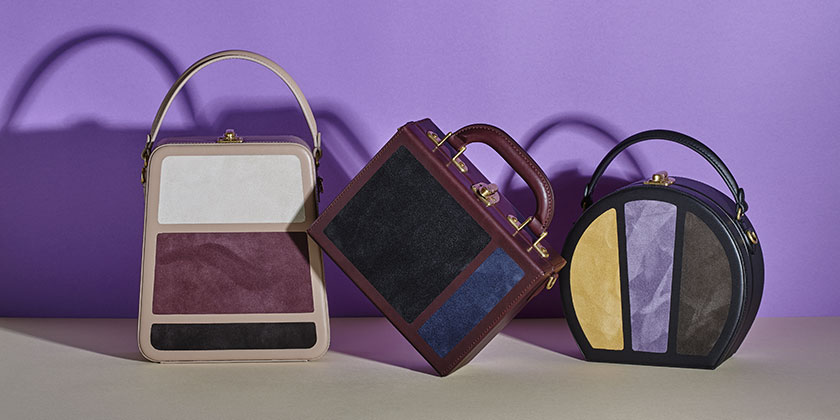 Colors:
Iconic day bags, such as a tote, a crossbody, a satchel, a feminine briefcase and a genuine leather backpack, are worked in the same materials and embellished with graphic patterns, coming as patchworks or hand- painted details. Everything is rendered in a rich color palette of neutrals, including black and different shades of brown, with pops of vivid tones, such as pink, latte, burgundy, purple, blue and mustard.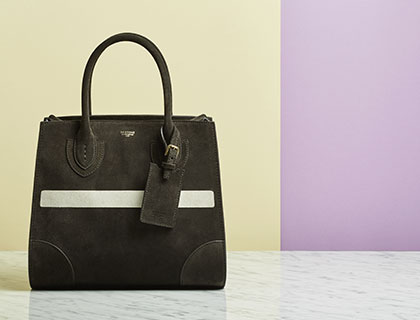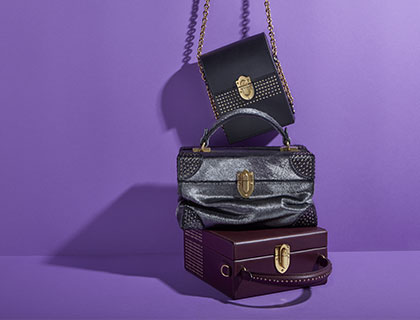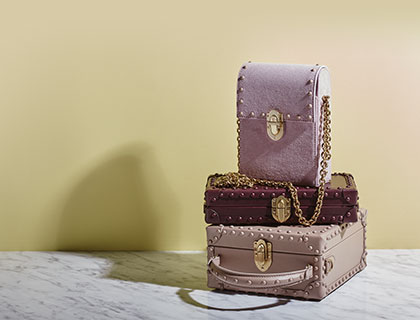 Materials:
The precious materials used, an expression of the exclusive craftsmanship that has always distinguished the Maison, are mixed together, to give birth to handmade accessories that offer unprecedented sensory experiences. The soft but structured French calf leather combines with suede, velvet, pony and shearling that are different materials but harmonious and pleasing to the touch.